After rising for 24 of the past 33 weeks, and 12 of the past 16 weeks, the iShares 20+Year Treasury Bond ETF (TLT) made a new all-time, intraday high, before closing lower on Friday during the past week (and actually closing lower by a fraction for the week).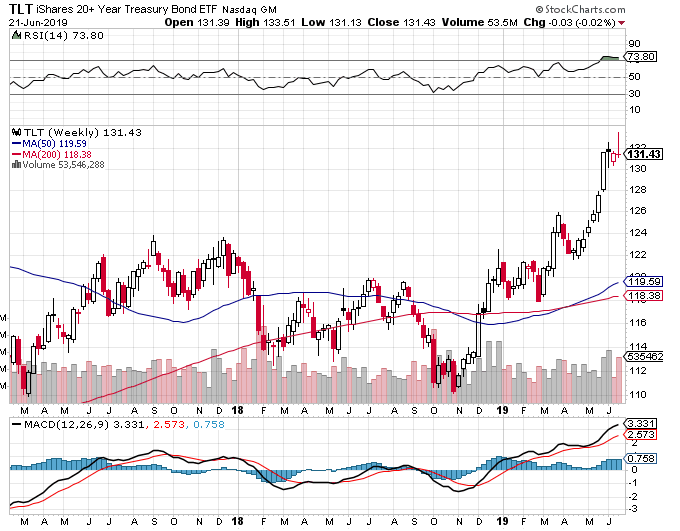 Bigger picture, TLT has been on a remarkable run, rising concurrently with the broader U.S. stock market (SPY), as inflation expectations have been in free fall.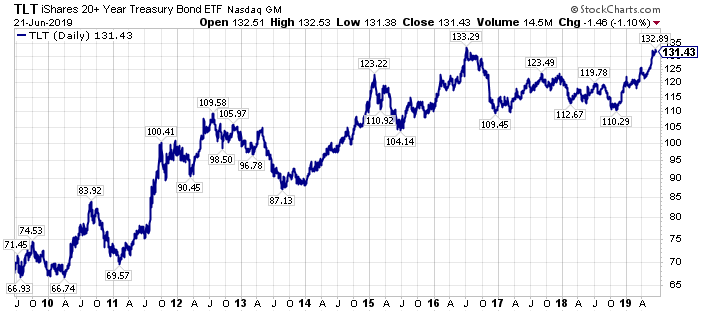 Is this rise in the bond market overdone?
Yes, is the unequivocal answer, as there has been an amazing deterioration in both business confidence, and investor confidence.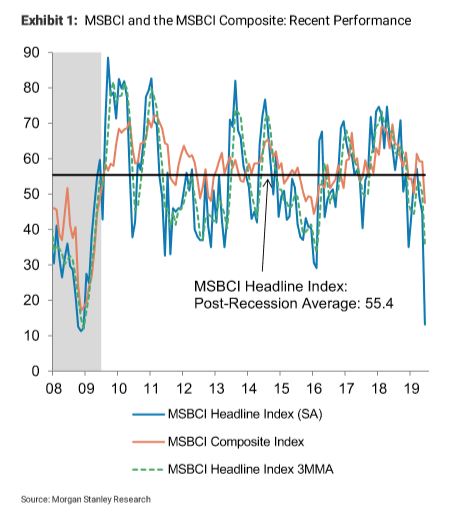 Closing Thoughts – What Happens If Economic Data Turns Up
With four interest rates cuts priced into the fed fund futures market, including the growing probability of a 50 basis point cut at the July FOMC meeting, what happens if economic data strengthens, and both business confidence and investor confidence improve?
In this scenario, the bond market may have already priced in a future that is different from what actually happens, and this could be the trigger for a capital rotation bigger than the one that occurred from 2000-2002.
For a look at a different research approach, I am offering a 20% discount to membership to "The Contrarian", the lowest price point since the founding members price, where we have a live documented history dating back to late 2015, including an updated valuation and price target list for over 103 targeted companies, including several companies that offer upside appreciation potential that rivals the best opportunities of late 2008/early 2009, in my opinion.
Additionally, I am offering a limited time 50% discount to a host of research options through this site, including a lower price point option.   To get this offer, go here, and enter coupon code "june 22".
Reach out with any questions via direct message (for members here, I have a couple articles that I will post later this weekend).
Via my research services, or another avenue, please do your due diligence, and take advantage of what I believe is a historic inflection point,
WTK
P.S. Heading out to Costco (COST) with family/kids, and then some errands, so if you sign up or message, I will get back to you later this afternoon/evening.