Yesterday, I wrote about Apple (AAPL) here on the blog, and over at Seeking Alpha with this article. At this juncture, I am bearish on AAPL shares, and think they could lose over 50% over their value.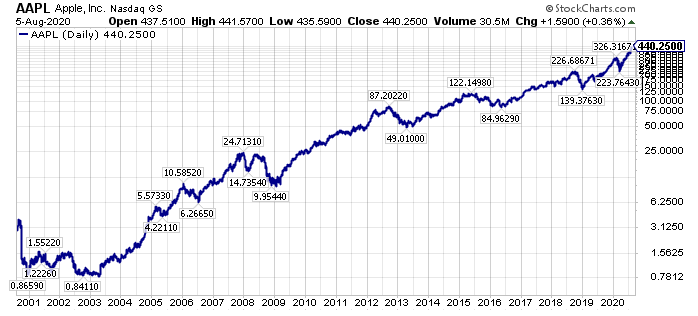 Somewhat ironically, the Dow Jones Industrial Average (DIA) is going to get saved from a big Apple share price decline by Apple reverse splitting it shares.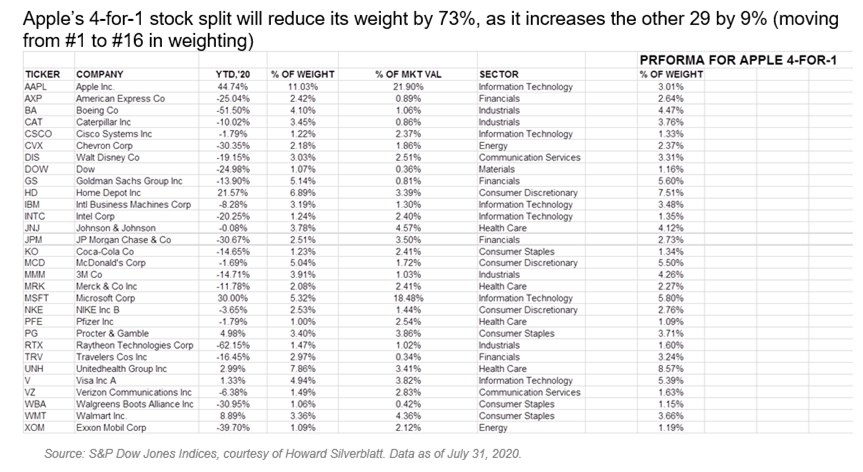 With the reverse split, Apple will go from the largest weighting in the Dow Jones Industrial Average to the 16th largest weighting.
This is a stroke of good luck for DIA holders, in my opinion.