2020 has been a year that will stand out in the history books. Financial markets have seen their own share of history in 2020, including significant inflection points, both those readily apparent, and those that have existed behind the scenes.
In the energy sector, March 9th, 2020 was a significant inflection point, where many energy equities, including Occidental Petroleum (OXY) declined over 50% in a single trading session, and alternatively, leading natural gas equities, including EQT Corp. (EQT), Cabot Oil & Gas (COG), and Southwestern Energy (SWN) actually finished higher amid the energy carnage, as I chronicled and outlined in the following two public articles.
The Long Oil, Short Natural Gas Trade Is Officially Dead
The United States Natural Gas Fund Was Up On A Historic Down Day For Energy
While natural gas equities have shined in the energy complex in 2020, energy stocks, and value stocks have generally continued to be out-of-favor, however, the inflection point might have been reached on November 9th, 2020.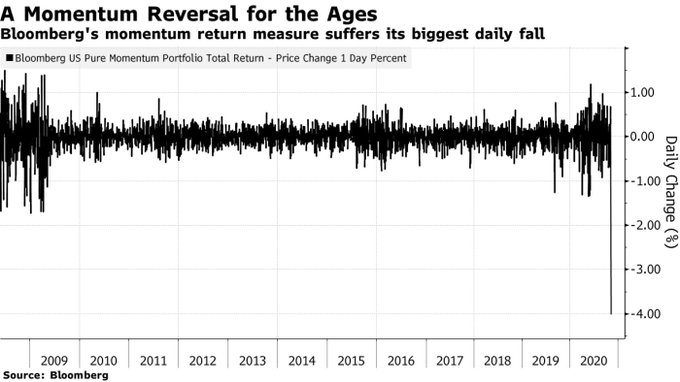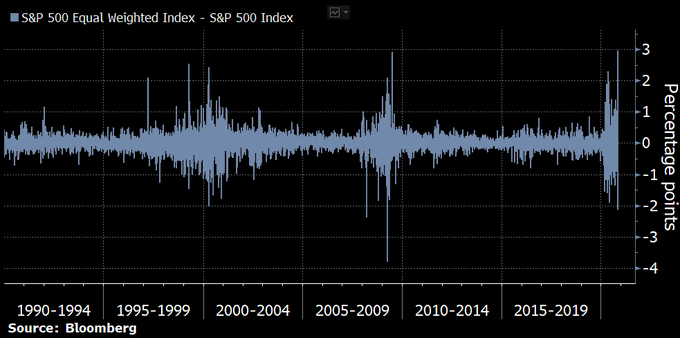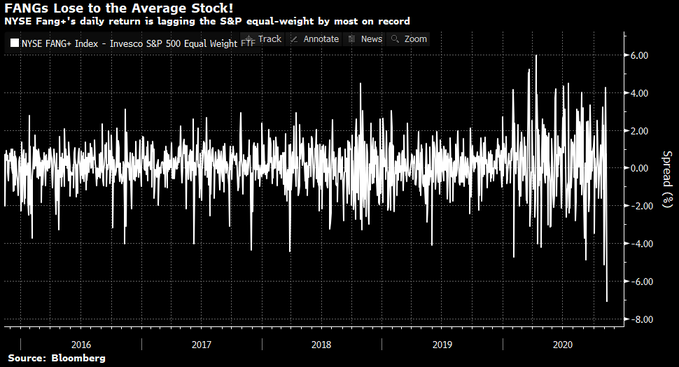 Takeaway Thoughts
Sometimes an inflection point is obvious, hitting an observer over the head, and sometimes it is more discreet, requiring some time to appreciate what has transpired. With energy stocks, which are the fulcrum of the value opportunity, continuing to outperform this past week ending Friday, November 20th, 2020, including the Energy Select SPDR Fund (XLE) rising 5.7%, the SPDR S&P Oil & Gas Exploration & Production ETF (XOP) rising 6.6%, and the VanEck Vectors Oil Services ETF (OIH) rising 10.9%, while the SPDR S&P 500 ETF (SPY) declined 0.8%, and the Invesco QQQ Trust (QQQ) declined 0.2%, market participants may look back to November 9th, 2020, and view it as a line of demarcation between the "Have's" and the "Have Not's".