The largest natural gas producer in the United States had a remarkable week in the middle of market turmoil.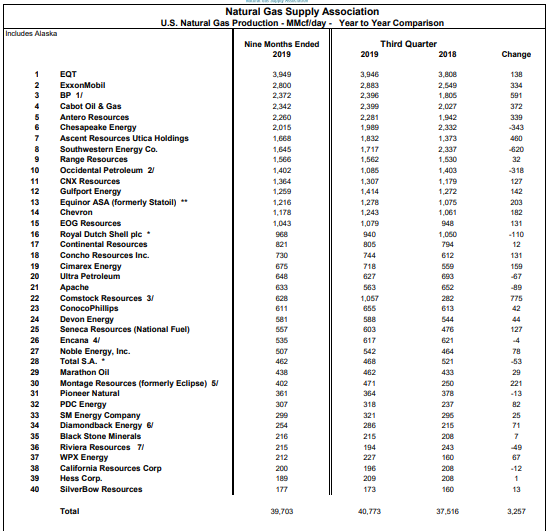 For the week, with the S&P 500 Index (SPY) down 9.5%, EQT Corp (EQT) rose 49.1% for the week.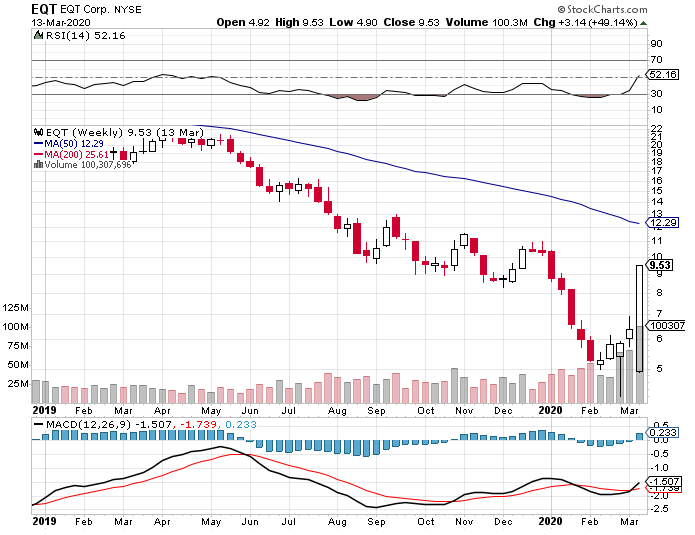 Natural gas (UNG) prices also rose 9.4% for the week.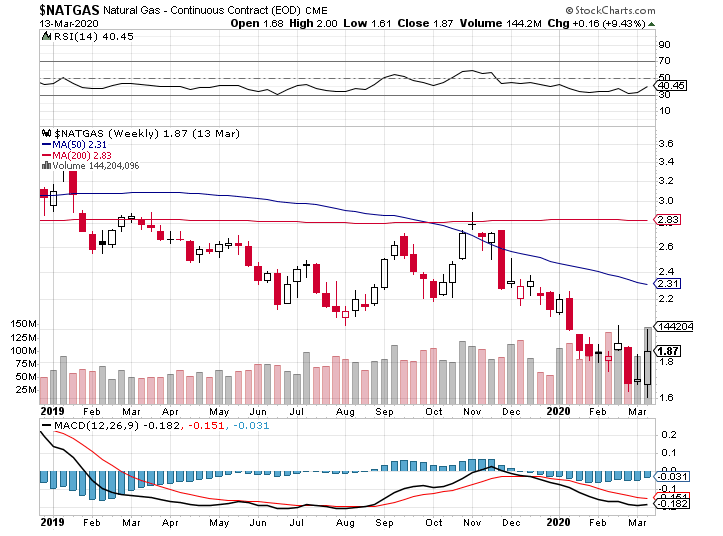 Meanwhile, oil prices (USO) declined 23.1% for the week.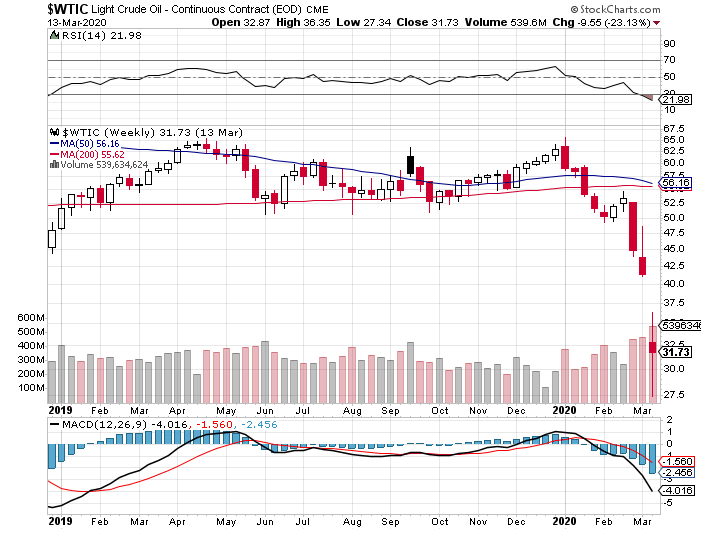 Bigger picture, price action is telling us that major inflection points are at hand. Best of luck to all.